Play better golf with custom coaching plans, long- and short-game instruction, club selection tips and more.
GOLFPASS puts the very best instruction in golf at your fingertips. Coaches that the pros rely on—including Sean Foley, Martin Hall, Cameron McCormick and more— have created 4,000+ tips to help you with every aspect of your game. Play better golf no matter your skill level with custom coaching plans, long- and short-game lessons, club selection tips and more.
The best instruction, delivered daily directly to your inbox, for FREE. It's never been easier to improve your game.
Our Revolution GOLF Faculty responds exclusively to GOLFPASS member comments and questions on their tip and instruction videos across the Revolution GOLF website.
Special Pricing on Golf Schools
Take your learning experience to the next level with special pricing and early access to personalized training at Revolution GOLF Schools around the world.
Our Faculty
Focused on refining your ball striking ability
Coached Major Champions Tiger Woods & Trevor Immelman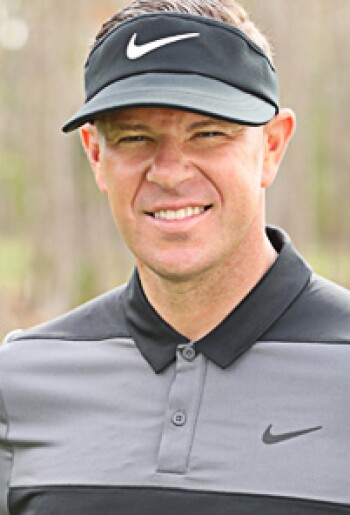 Coach to World #1 Justin Rose using an athletic & biomechanical perspective
Dedicated his career to understanding swings of every level.
Coach to Jordan Spieth & So Yeon Ryu
Combines strength, nutrition and mobility to serve your game
A native of South Africa, highly acclaimed for using cutting edge technology.
Coach to four-time Major Champion Rory McIlroy
Lesson Plans & Instruction Series
Start your 7-day free trial
Terms and conditions apply
, not applicable on GOLFPASS+.
GOLFPASS is the best all-in-one membership for anyone who loves the game because GOLFPASS is the membership that gives you more golf. Play more golf with GOLFNOW monthly tee time credits* and a free dozen TaylorMade golf balls*, Play better with more than 4,000+ lessons from Revolution GOLF's top coaches, Enjoy watching more golf with GOLFPASS original shows and fan favorites, Travel smarter with more tips and advice from GOLF Advisor experts plus find more great gear at exclusive member prices.
Monthly GOLFNOW tee time credit*
Exclusive shows and videos
GOLF Channel fan favorites, including Feherty
4,000+ lessons from top coaches
Custom coaching plans from top instructors
Member-exclusive pricing
Free domestic shipping on all Revolution GOLF orders
$100 travel credit at popular golf resorts
Exclusive member support
Trip Manager tool by GOLF Advisor

One dozen TaylorMade golf balls*
SAVE 20% over monthly pricing
Monthly GOLFNOW tee time credit*
Exclusive shows and videos
GOLF Channel fan favorites, including Feherty
4,000+ lessons from top coaches
Custom coaching plans from top instructors
Member-exclusive pricing
Free domestic shipping on all Revolution GOLF orders
$100 travel credit at popular golf resorts
Exclusive member support
Trip Manager tool by GOLF Advisor

One dozen TaylorMade golf balls
Cancellation protection on GOLFNOW tee times
Waived convenience fees on GOLFNOW tee times
Earn free golf faster on GOLFNOW
Monthly GOLFNOW tee time credit*
Exclusive shows and videos
GOLF Channel fan favorites, including Feherty
4,000+ lessons from top coaches
Custom coaching plans from top instructors
Member-exclusive pricing
Free domestic shipping on all Revolution GOLF orders
$100 travel credit at popular golf resorts
Exclusive member support
Trip Manager tool by GOLF Advisor