Don Saladino
Fitness expert and one of your GolfPass instructors, Don began curating a golf fitness regimen when first training his brother, a top amateur golfer. He's now the owner and founder of Drive 495 in NYC, a workout facility catered to golfers.
Don Saladino
Still Watching?
Keep Watching
Don leverages the experiences of specialized strength and conditioning coaches, physical therapists, PGA instructors along with nutrition and lifestyle coaches. Born of a philosophy that analyzes first, Don seeks to improve strength and balance in specific areas of the golf game to enhance energy and lower handicaps.
Notable Students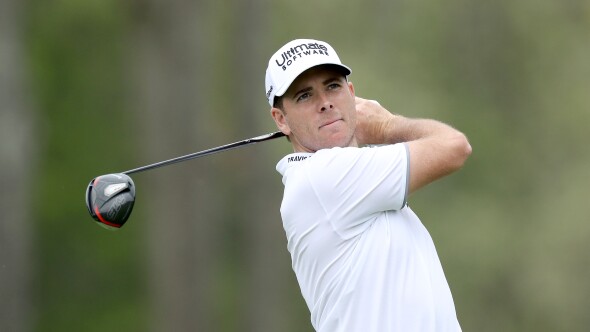 Don Saladino's Training Facility
Drive 495, located in NYC, offers total fitness at an unparalleled level. Dedicated to holistic training, Drive 495 defies conventional gym standards with an innovative approach to fitness that's both individualized and socially motivating.
Watch Don Saladino's Picks
Experience hundreds of tips from experts like Don Saladino with GolfPass

GolfPass Coaching Plans
Stream Don Saladino's Coaching Plans for free exclusively through GolfPass

Don Saladino's Top Fitness Tips
Learn Easy Flexibility & Warm-Up Routines
Still Watching?
Keep Watching
Enhance Your Upper Body Strength
Still Watching?
Keep Watching
Increase Your Core & Lower Body Strength
Still Watching?
Keep Watching
Play More. Play Better.


GolfPass+ benefits include waived convenience fees, cancellation protection and $10 monthly anytime tee time credits - that's $120 a year to go play golf any time, any day you want. Plus, all the great benefits of GolfPass Video such as on-demand lessons, access to all originals like The Conor Moore Show and Ask Rory.
Includes 7-day free trial
Waived fees on 10 bookings, for up to 4 players per booking
$10 anytime monthly tee time credits
Cancellation protection on 10 bookings
Exclusive instruction from top Tour pros and their coaches
A free gift from TaylorMade
Access to all GolfPass videos
Member-exclusive savings
GOLF Channel fan favorites, including Big Break and Feherty
Access anywhere with the GolfPass App
Live coverage of featured groups & speed rounds

Includes 7-day free trial
Access to all GolfPass videos
Exclusive instruction from top Tour pros and their coaches
GOLF Channel fan favorites, including Big Break and Feherty
Access anywhere with the GolfPass App
Live coverage of featured groups & speed rounds

Includes 7-day free trial
Access to all GolfPass videos
Exclusive instruction from top Tour pros and their coaches
GOLF Channel fan favorites, including Big Break and Feherty
Access anywhere with the GolfPass App
Live coverage of featured groups & speed rounds