New golf course construction has slowed in many parts of the world, but there is apparently quite a bit of demand for wild and wacky designs.
In Port Lincoln, South Australia, for example, there are plans to build a golf course shaped like a great white shark.
Not just a hole...the entire course.
The waters off Port Lincoln, near Adelaide, are known for their abundance of great white sharks (some Jaws scenes were filmed there) and even some deadly shark attacks.
According to the developer, Dean Lukin, Jr., the shark-shaped golf course, "should help draw a lot of international visitors to Port Lincoln."
Sure, because being eaten alive is exactly what tourists want to do on vacation.
"Here's me at the hotel; here's me getting my leg chewed off..."
If a fish-shaped course isn't bizarre enough for you, try this one:
The Dutch Docklands company has been tasked to build a floating golf course -- a full service resort, actually -- amongst the Indian Ocean islands of the Maldives.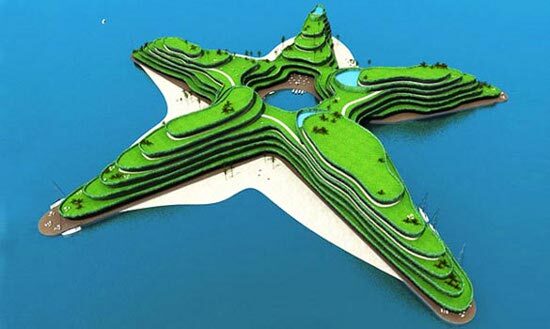 The holes will sit atop a series of floating platforms, and golfers will move around the course via underwater tunnels.
Sounds far fetched, but none other than Troon golf is reportedly consulting on the project.
What other "crazy" golf course ideas have you've heard of?
Please share your comments or read what others are saying below.