FIFE, Scotland - Picture this: you walk into your doctor's office for your annual physical and before sending you on your way, she says she'd like to see you get a little more exercise. So she writes you a prescription...for golf. And not just anywhere, but close to the game's home: St. Andrews, Scotland.
Too good to be true?
Not necessarily. With help from the University of St. Andrews School of Medicine, the R&A has begun a program called Golf on Prescription, where eligible patients have been prescribed a six- to eight-week golf program, which includes 60- to 90-minute golf excursions at area facilities, all covered by their existing healthcare.
What started as a test last year with just 30 people is set to expand considerably in 2023. Four parkland courses in Fife, near St. Andrews - Cluny Golf Course, Dunfermline Golf Club, Dunniker Park Golf Club and Elmwood Golf Club - are participating in the program by offering clinics that include practice-based and on-course playing experiences.
"This pilot initiative has been carefully designed to offer an accessible and social introduction to golf and to provide long-term health and wellbeing benefits for patients across Fife," said Frank Sullivan, a professor and medical school research director at the University of St Andrews.
Kevin Moran, a PGA Professional who has led Golf on Prescription clinics, embraced the spirit of introducing the game to people in a new context. "Although golf was the focus," he said, "it was equally rewarding seeing those who have limitations either enjoy the game again or enjoy a game they never thought they would have even thought of trying before!"
The initiative is a follow-up of sorts to the R&A's Golf and Health Report, conducted from 2016 to 2020 with assistance from the World Health Organization (WHO), the DP World Tour and other golf organizations. Part of the report's overall findings: golfers live on average five years longer than non-golfers, and the physical exercise associated with golf can help lower the incidence of dozens of diseases, from cancers to diabetes to dementia and depression.
The report also observed the health benefits of attending a professional golf tournament. A study that focused on the Paul Lawrie Match Play event at Archerfield Links east of Edinburgh concluded that more than 83% of the spectators took more than 10,000 steps per day while taking in the action, traveling between 5 and 6 miles and burning 1,000 calories.
More golf course news and notes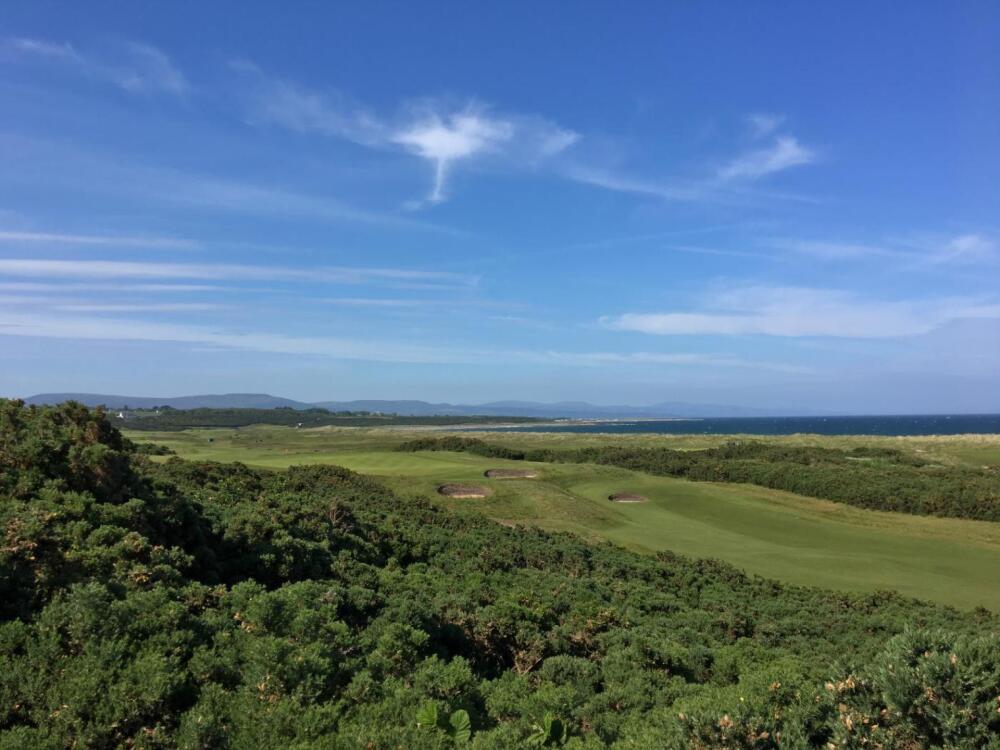 NEW LEASE ON LINKS - It's understandable to regard the world's great golf courses as permanent, but land ownership can be tricky. Luckily for the world-class Royal Dornoch Golf Club in the Scottish Highlands, there's nothing to worry about for another 99 years on that front. [LINK: The Golf Business]
KEEPING UP WITH KEMPER - The respected golf course management and marketing company has been particularly busy in recent weeks. A group of Kemper investors bought Streamsong Resort for $160 million. The company is taking over management of the remote, renowned Dismal River Club in Nebraska with an eye on adding a third golf course to its existing Jack Nicklaus (White) and Tom Doak (Red) layouts. And for Chicagoans, Kemper recently unveiled significant renovation plans for the popular Canal Shores Golf Course, a uniquely situated muni just blocks from Lake Michigan and the campus of Northwestern University.
DOAK COURSE REVIVAL? - Despite the notoriety of its architect, the nine-hole Aetna Springs Golf Course tucked away in the remote reaches of California's Wine Country closed, seemingly forever, in 2018, just a dozen years after it was overhauled by Tom Doak. But the historic surrounding resort has new owners - International Hotel Group's Six Senses brand - and the hopes are that the course could be reopened as soon as 2026. [LINK: SFGate]
GOLF-ADJACENT - The two flashiest golf equipment companies - TaylorMade and Callaway - are trading haymakers in the emergent battle over "golfertainment." Callaway is now so deeply enmeshed with Topgolf that the formal name of the overall company is now Topgolf Callaway Brands Corp. A few weeks ago, TaylorMade waded into the melee, making a significant investment in PopStroke, the popular putting concept in which Tiger Woods is also invested. TaylorMade will use PopStroke locations as easy testing (and selling) grounds for its putters while courting a new audience. [LINK: PopStroke]